Finished houses
Here you will find pictures of and information about som of the finished houses and apartments we currently have for sale. Please don't hesitate to contact us for any additional questions or if you wish to come see us and visit our properties!
---> Click the houses for more information and pictures! <----
The house is in a small, picturesque village – Akritochori, southwest Greece. By car about 5-10 minutes to the bigger village Finikounda. The view is spectacular. Sun sets in the Ionian Sea.
The house is 80 sqm – 2 bedrooms – 1 bathroom – open planned kitchen/livingroom. Heatingsystem: A combined solarpanels/oil burner. Floorheating in the whole house combined with AC.
Below the house is a garden area. The plot is about 513 m2 in total.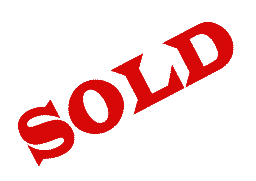 House in Vassilitsi village with spectacular views of the Messini Bay. The living space is 65 sqm and the storagespace is 23 sqm. The whole plot is 740 sqm.
One of the best tavernas of the entire area is located in this village and there is also a grocery store. Only 5 minutes by car to the amazing Zaga Beach and about 10-15 minutes to the town of Koroni.
This lovely, large house is located just a 2 minute-walk from the beautiful Agia Triada Beach. The house is spacious, about 200 m2 spanning over 3 floors and a sleeping loft and sits in a small garden with roses, olive trees and fruit trees.
The house has two lovely terrasses with amazing views of the coastline and ocean. The windows have wooden shutters and the house is even prepared for central heating. All kitchen appliances and also furniture are included in the selling price.

This spacious 2-storey house is located in the small mountain village Moussoulí, not far from Charakopió with its shops and restaurants. The house has a lovely garden and it's own olive grove!
Downstairs comprices a well epquiped kitchen, a livingroom with a wood burning stove, one bedroom and a bathroom. Upstairs holds two bedrooms, a bathroom and a lovely roofed terrass. The house also has a basement garage.