Some more houses for sale
----> Click the houses for more pictures and information <----
Lovely one-storey house, located in an old olive grove just outside the quaint village of Vounaria. House is well planned, designed and decorated with great attention to detail.
Beautiful garden with fruit-trees, olive trees and flowers. Nice stone-set path around the house and equally nice stone-set courtyard, for parking.
Close to the lovely Peroulia Beach and amenities.
See more about this house on the owners personal page HERE!
Lovely old stone house in a small village, 5 km from boat marina and beach. Almost completely restored, this 2-storey house has beautiful original darkstained wooden ceilings that really adds charachter. Each floor is 80 m2
The upstairs consists of 3 bedrooms and a bathroom while the downstairs is a combined kitchen-livingroom with a fireplace. There is also a room uniquely built with a domed ceiling which is seen in the bathroom as well.
Newly built 1-storey house with its' own olive grove with 45 trees! The house is located in the small village of Moussoulí, close to Charakopió where you have shops and restaurants.
The house has 2 bedrooms and combined livingroom-kitchen and a lovely tiled bathroom. The bedrooms have air-conditioning and closets. All kitchen appliances and also some furniture are included in the price.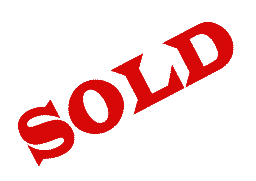 The Old House, Koroni
120.000 Euro
Picturesque little house in Koroni. Situated by the stone wall just below the Venetian Fortress, the house is about 100 years old! Measuing 50 m2, the house has an open plan with combined kitchen - dining - bedroom - livingroom. Furniture as well as new washing machine and water heater are included in prize. There is a large terrass by the rock wall. Located in a quiet area without traffic.